Blended Family Estate Planning
Yorkville Blended Family Estate Planning Attorney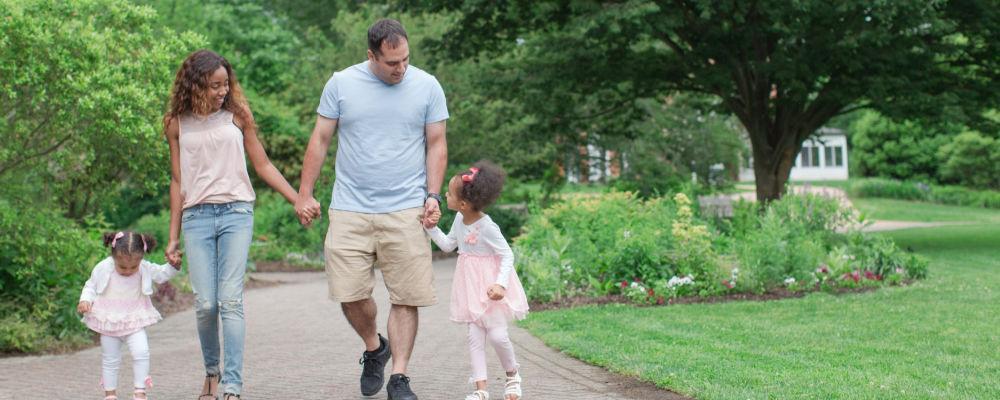 Yorkville Blended Family Estate Planning Lawyer Serving Kendall County
Modern families come in many different forms, but it is important for every family to make sure they have the proper plans in place for the future. Estate planning will allow a family to address the needs of different family members, ensure that a person will have the resources they need during their lifetime, and provide direction for how assets should be distributed after a person's death. For blended families, estate planning is especially important. In these situations, the financial needs of each family member will need to be considered, and the unique relationship dynamics that exist within a family will need to be taken into account.
Peace of Mind Asset Protection, LLC understands that every family is different and that there are multiple types of concerns that can affect people depending on their situation, their family relationships, their financial needs, and the types of assets they own. We are dedicated to helping families create comprehensive estate plans that will provide for the needs of loved ones, avoid potential conflict between family members, and ensure that assets will be protected and passed on to a person's beneficiaries according to their wishes.
Issues That May Affect Blended Families During the Estate Planning Process
Addressing the needs of different family members can be complex enough in a "traditional" family, but these matters can become much more complicated in blended families. If a person gets married for a second or additional time, they may wish to address the needs of their spouse, children they have together with that spouse, children from previous relationships, and stepchildren. They may also want to provide for other loved ones, such as grandchildren, nieces, and nephews. Without an estate plan in place, determining how to handle issues related to the distribution of a person's property can become incredibly complex, and dealing with these matters in probate court can be time-consuming and expensive.
Blended families may want to consider the following when creating or updating an estate plan:
Wills - A last will and testament allows a person to specify how they would like their property to be distributed after their death. If a person had a will in place during a previous marriage and did not update the will after getting remarried, determining what terms will still apply and what instructions should be followed can be difficult. In blended families, it is important to make sure wills are properly updated to reflect a person's current situation, and this will allow the person to stipulate exactly how they want their assets to be divided between their spouse, children, and other loved ones.
Trusts - Different types of trusts may be used to protect assets, use them to meet the needs of a person and their loved ones, and distribute them to beneficiaries after their death. In blended families, spouses will want to understand whether creating joint or individual trusts may be the most beneficial solution for them. A person may also need to update the terms of trusts that had previously been created, such as to remove their ex-spouse as a successor trustee or to add a new spouse or stepchildren as beneficiaries.
Beneficiary designations - Certain types of assets will allow a person to name beneficiaries who will receive these assets after the person's death. For example, retirement accounts such as IRAs and 401Ks will be inherited by named beneficiaries, and a person's family members may receive benefits through a life insurance policy the person held. It is important to update these beneficiary designations to reflect changes in a person's family.
Advance medical directives - An important part of every estate plan involves making decisions about how a person's medical and personal care will be handled if they become incapacitated or terminally ill. After a remarriage or other family changes, family members may need to review powers of attorney, living wills, or other directives to ensure that they reflect a person's wishes and that a trusted loved one will be able to make decisions for that person when necessary.
Contact Our Yorkville Blended Family Estate Planning Lawyer
If you are part of a blended family and need assistance with estate planning, please contact Peace of Mind Asset Protection, LLC today. We can help you create an estate plan that will provide for your loved ones and protect your assets. We understand the unique challenges faced by blended families, and we can tailor our services to meet your specific needs. Call us today at 630-882-2467 to schedule a free consultation with a knowledgeable and experienced estate planning attorney. Our services are available at flat rates 99 percent of the time.